Prairie and Oak-Savanna Habitat Restoration: 2019 Burn
BPCA members performed a permitted, prescribed burn on the prairie and oak-savanna habitat just northwest of the clubhouse on April 9, 2019. The previous burn in 2015 brought dramatic resurgence of big bluestem, little bluestem and prairie forbs in this prairie remnant habitat that has never been plowed or disturbed. Burning allows the fire-adapted prairie species to outcompete invasive and other aggressive non-prairie species. We had a bit more wind than ideal, but this is a relatively safe site to burn because of inherent burn barriers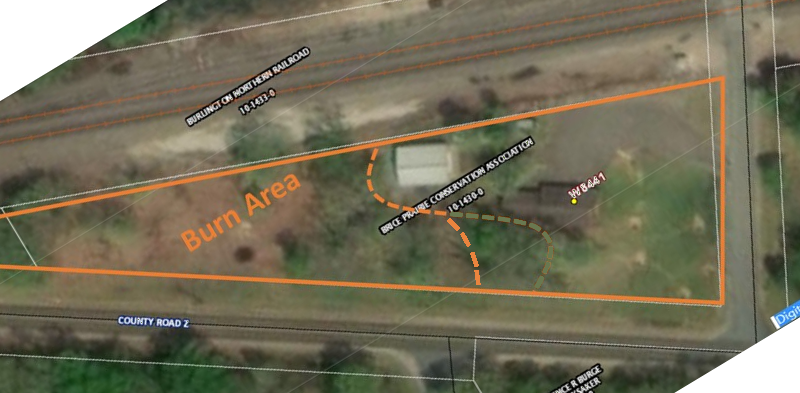 Burn area map submitted for permitting with our 2019 Prescribed Burn Plan. The site is essentially a triangle, bounded by County Highway Z on one side, railroad tracks with adjacent gravel road area on the other, and the mowed grass of the clubhouse area on the third, which was additionally guarded and wetted down with prepared burn break and a charged hose (dashed orange line).


(Click to Enlarge)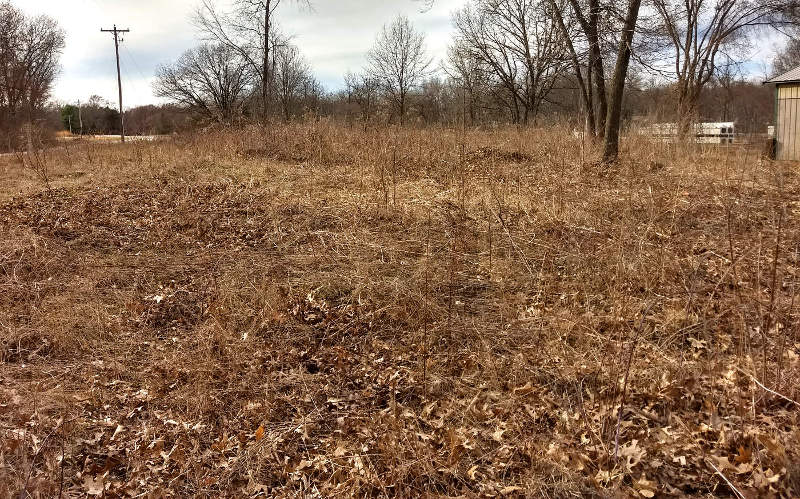 Prairie area just before the burn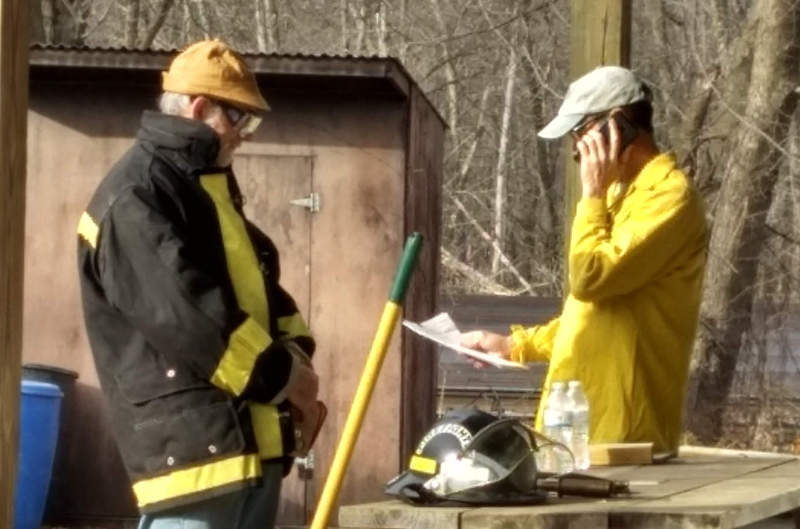 Burn "boss" Scott Cooper calls Emergency Dispatch Center and Holmen Fire Department to activate our burn plan and burn permit


(Click to Enlarge)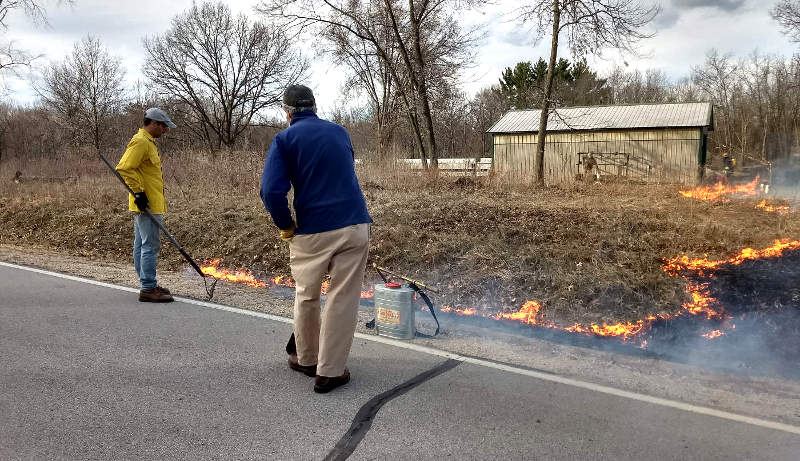 "back" burn is started on the downwind end, Scott spreading flames with a rake on this side, since we only had 1 burn torch. Mike standing guard with water sprayer and shovel.


(Click to Enlarge)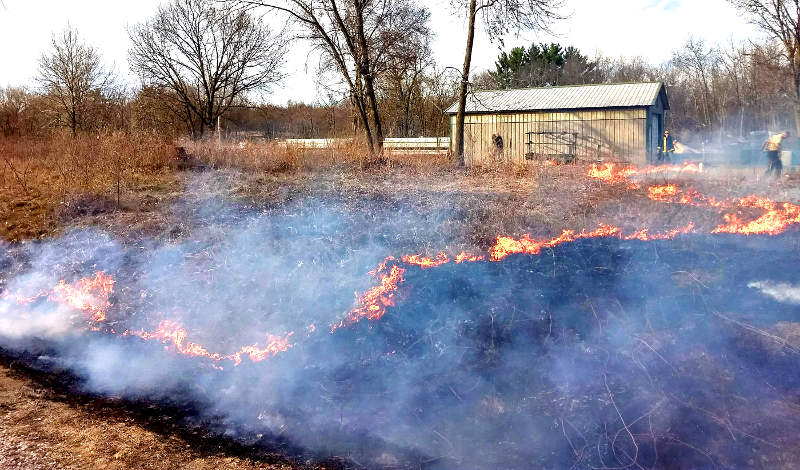 "back" burn spreading nicely - this will later provide a safe barrier for the larger "head" fire to burn into as it travels downwind and then die out. Marc Schultz on far right is guarding the burn break with a charged water hose from the clubhouse. A wide mowed strip of grass is providing protection to the shed in back, with a water backpack and raker monitoring the shed area until the back burn is established.


(Click to Enlarge)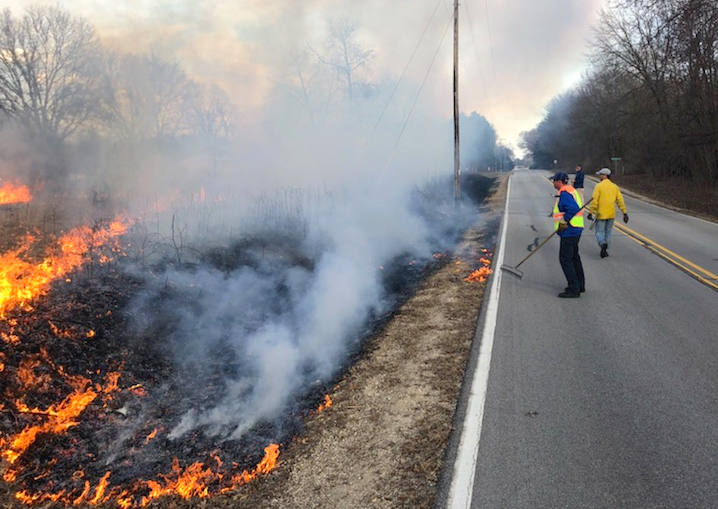 Guarded road side burn has advanced along the road edge of the burn area. This will contain the head fire away from the road. Not too many issues with smoke over the road...not much traffic at this far north end of CTH Z anyway.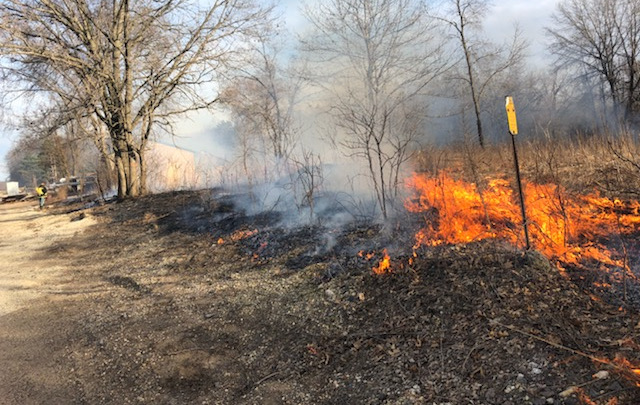 Railroad track side burn advanced to the upwind side edge of the burn area. Wind kept smoke mostly off of the railroad tracks.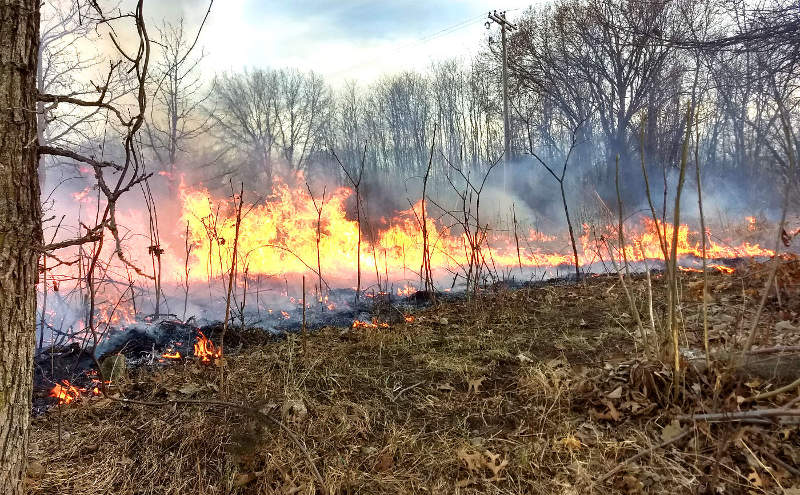 Head fire has been lit across the upwind end and is burning downwind nicely, moving towards the burned out area of the back fire.


(Click to Enlarge)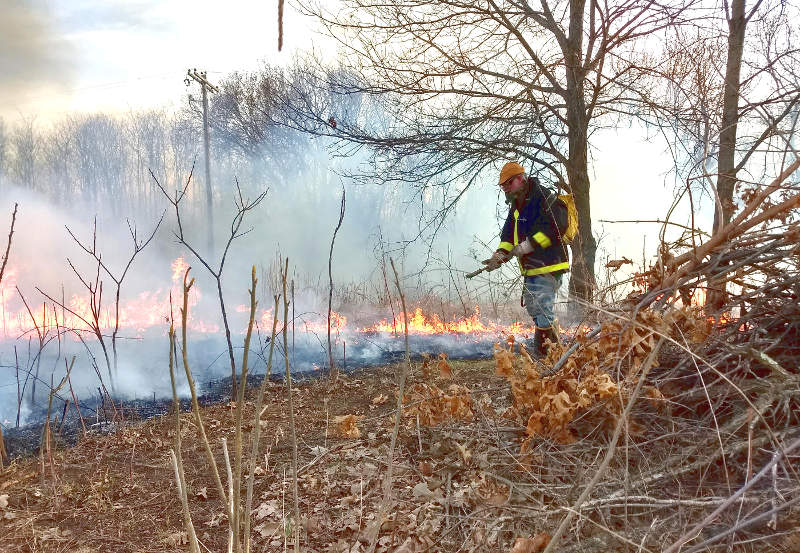 Guarding the burn break at the upwind end of the head fire with water sprayer to make sure it doesn't jump the firebreak.


(Click to Enlarge)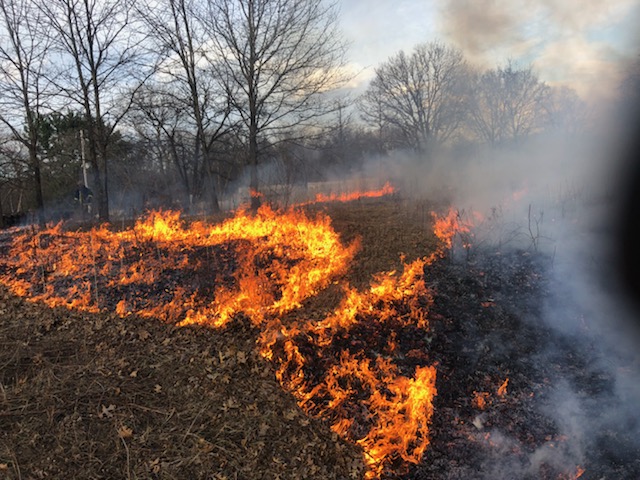 Head fire about to burn into the back fire and stop.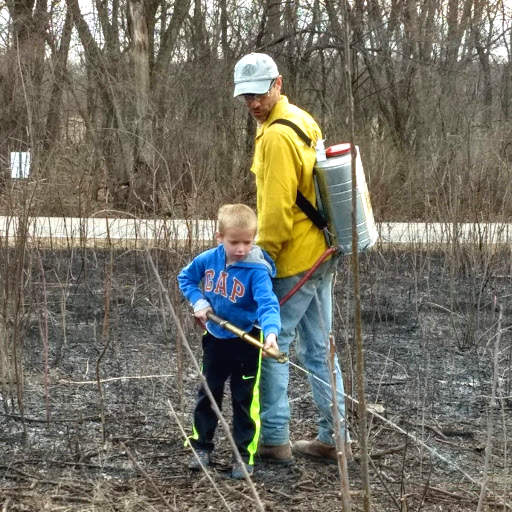 Flames are out and time to "mop up" hotspots. Even little people with their newly-discovered best-ever super soaker can help now.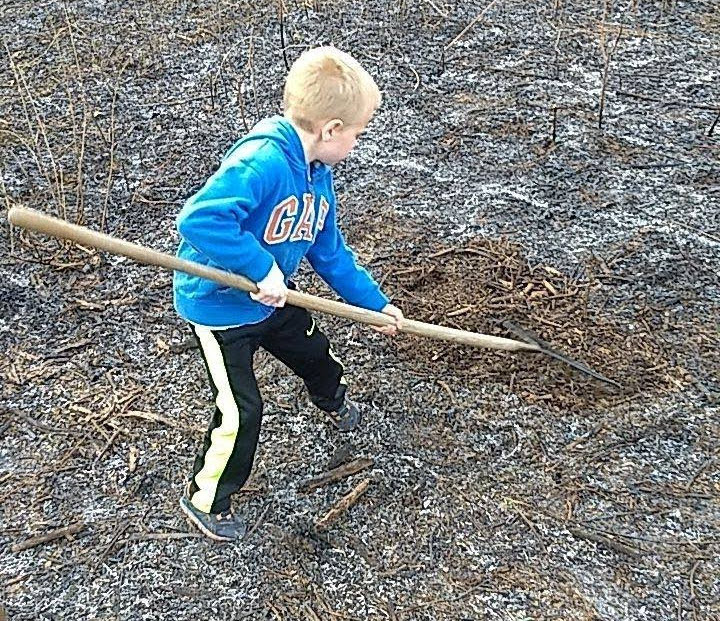 Rakes are also a handy tool for mopup.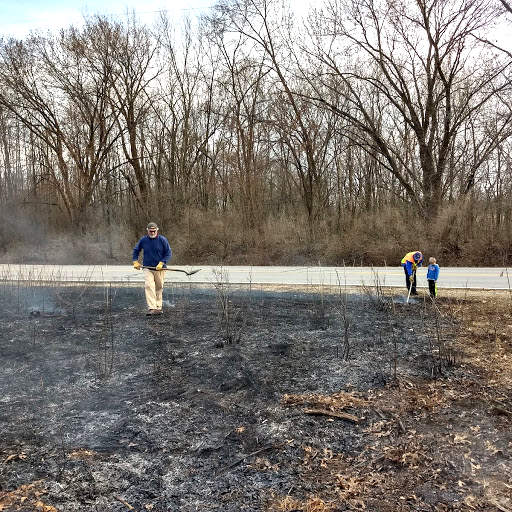 A few more fastidious checks for hotspots and monitoring, and the burn is complete!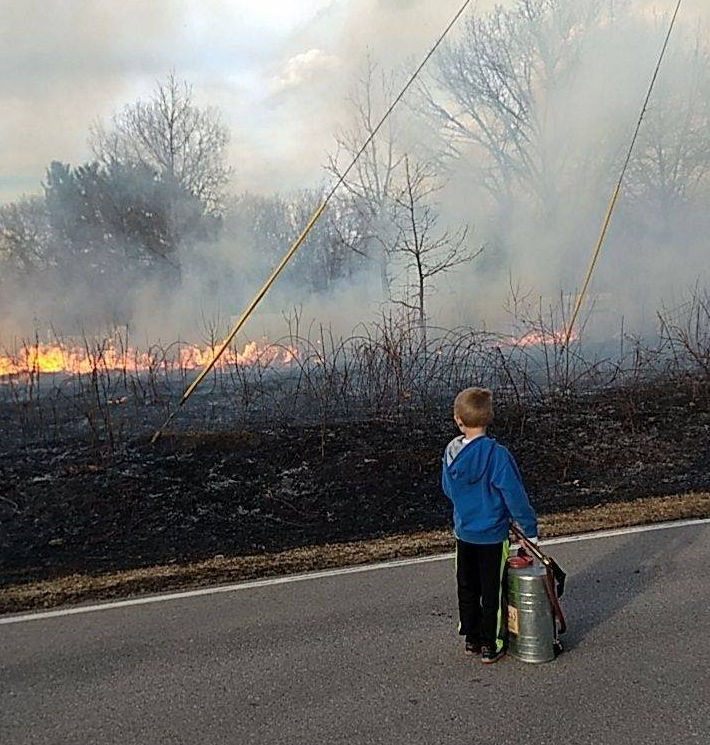 Future fireman and prairie restorer?